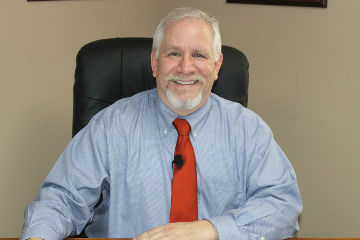 Carl Hubbert, Senior Pastor
Pastor Carl Hubbert grew up in East Tennessee. He graduated in 1986 from Cleveland High School in Cleveland, TN and attended First Baptist Church of Cleveland as a youth. He came to know Jesus as a freshman in High School and became active and involved in the youth ministry of FBCC. By his senior year he diligently sought God's guidance as to where he should attend college. God responded and led him to Auburn University where Carl graduated with a BS in Business Administration. Upon graduation, he took a job in New Orleans with Russell Stover's Candies. While New Orleans wasn't his first choice, God confirmed His call through Acts 18:9-10, "One night the Lord spoke to Paul in a vision: "Do not be afraid; keep on speaking, do not be silent. For I am with you, and no one is going to attack and harm you, because I have many people in this city." Certain where God wanted him to be, Carl moved to New Orleans and joined First Baptist Church of Kenner, Louisiana. It was through that church, and the godly leadership of Dr. Joe McKeever, that God moved in Carl's heart and called him to New Orleans Baptist Theological Seminary. While attending seminary, he met his wife Pam and they were married in 1996. He graduated with a Master of Divinity a year later. Carl has pastored churches in Louisiana, Alabama, and Nebraska and is thrilled to be back "home" in the East Tennessee area. He and his wife have three children, Kaitlyn, Jonathan, and Landon. In addition to preaching and teaching, Pastor Carl enjoys reading, photography, video games, and sports.
Dana Harding, Worship Leader
There's a lot of words that describe our worship leader Dana Harding… believer, survivor, adventurer, multi-tasker, story-teller. However, he'll be quick to tell you, "I am first and foremost a worshiper."
Dana's long and winding road brought him to Chattanooga via Maine, with stints in Southern California and Kansas. A professional musician since his teens, Dana is an award winning composer and videographer. Heavily influenced by the music of the 70's and 80's, he has worked with, played for, and/or produced a wide variety of artists including James Ward, Phil Driscoll, Ken Medema, Angie McGregor, Michael Card, and a host of others. He now calls Spring Creek Road Baptist Church "home", and is looking forward to being a part of a team that prioritizes worship with passion and excellence. "I want SCRBC to be a place that is steeped in a culture of worship, because He is worthy. If we truly believe that, how can we give Him less than our very best? God called me to this place for this (hopefully extended) season, and I could not be more excited about what the future holds!"

A lumberjack and carpenter in his "spare" time, Dana resides in Hixson with his wife Julie, their daughters Bailey, Maddie, and Morgan, and their "wild-child" dog, Finnigan.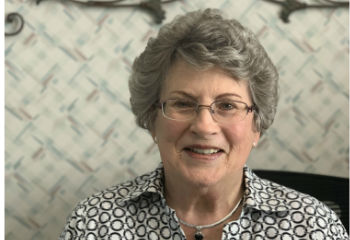 Sandra Gutshall, Office Administrator
A wise person once said, "You may know where you are going, and God may know where you are going; but if your secretary doesn't know where you are going, you and God had better be good friends!"

Sandra Gutshall has been here at Spring Creek Road Baptist Church for 40 years as our Financial Secretary. She keeps the office running. Sandra and her husband, Jim, have been longtime members here at SCRBC and continue to faithfully serve.
Shari Stone, Children's Ministry Director

Shari has been serving in children's ministry for many years. Helping children learn of God's great love for them is both a joy and a privilege, showing them His desire to have a relationship with them. Our church has many teachers and volunteers who love children, serving as excellent godly examples, teaching God's Word. The children's ministry is truly a team who loves children and seeks to minister to them in all aspects of their lives—physically, mentally, and spiritually.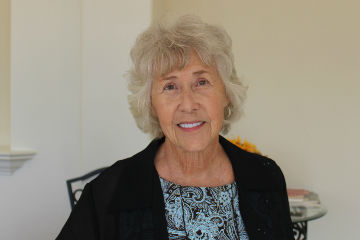 Donna Day, Sunday School Superintendent & Benevolence Coordinator
I was born and raised in Rossville, Georgia. At the age of 10, I accepted Jesus as my Lord and Savior at church camp. I enjoy being Sunday School Superintendent and helping provide teaching materials for all the SS classes SCRBC offers. Becoming Benevolence Coordinator has been an eye opener for me as to how many people SCRBC provides food for on a daily basis and it has really been a blessing to help serve the community in this capacity. I have been a proud member of SCRBC for 17 years. Spring Creek is truly a church of love, compassion, and friendliness!