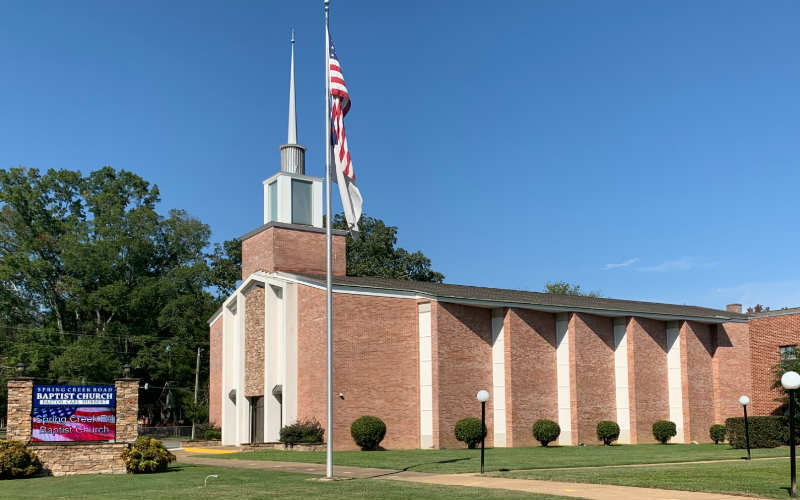 Golden Offering for Tennessee Missions
The Tennessee Baptist Mission Board oversees the daily operation of the missions and ministry activities of the network of churches that make up the Tennessee Baptist Convention. More than 3,000 churches are a part of that network, serving together through Cooperative Program giving, the Golden Offering for Tennessee Missions and the ministries of the Tennessee Baptist Mission Board to reach Tennessee, reach the nations and change the world for the glory of Jesus Christ. SCRBC is proud to be part of this network. If you would like to donate to the Golden Offering, please denote "Golden Offering" on your check and drop in the offering plate after morning worship or mail to the church office. You may also donate online by clicking on the GIVE ONLINE-SUBSPLASH button located at the top right corner of our website. From there you can select Golden Offering from the list options. We thank you for supporting Tennessee Missions!
YOUTH FALL FEST
Join us on Saturday, October 24th, from 5:30-8:00 pm for the Youth Fall Fest. Wear a costume and you may win the contest! There will be games, a murder mystery, scavenger hunt, food, fellowship, and FUN!!
SCRBC YOUTH TEAM
On October 21st, the Youth Team began meeting in-person and will continue to do so every other Wednesday through the end of this year. On in-person Wednesdays, we will meet in the FLC (gym) from 6:00 - 7:30 pm. We will continue with our ZOOM meetings on the alternating Wednesdays at 7pm. Be sure to check the calendar for more events we have planned! If you would like more information on our youth team, please contact Pastor Roger.