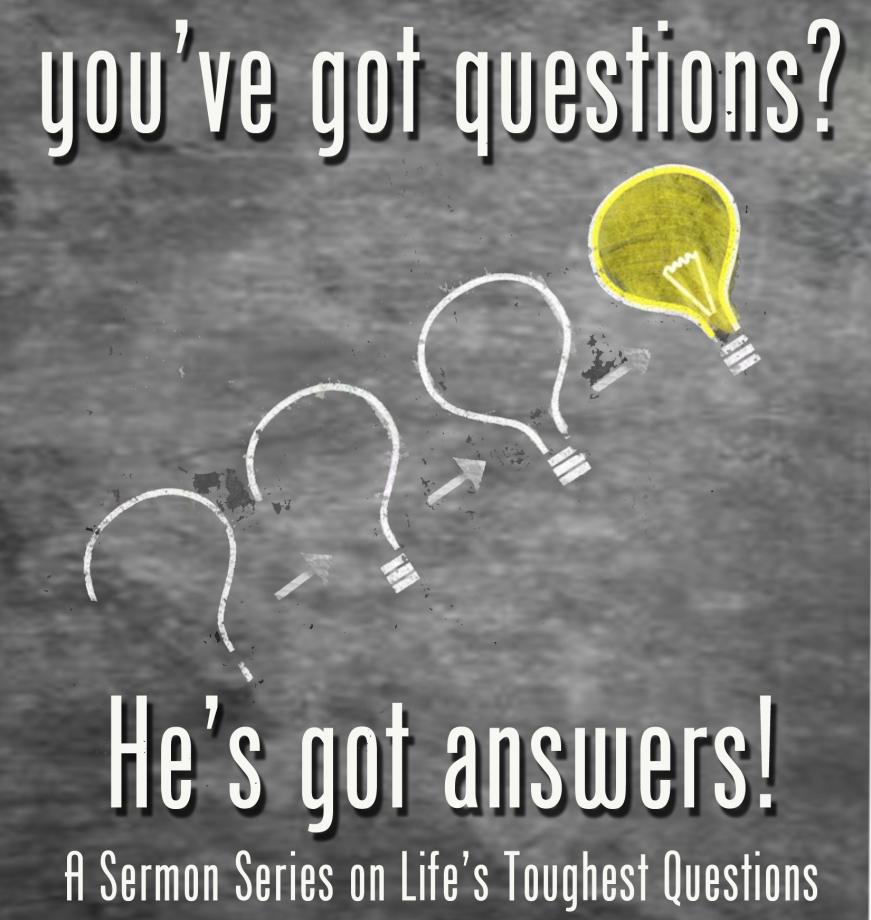 The Bible, from beginning to end, if filled with tough questions. However, the Bible NEVER leaves us guessing. When we encounter a tough question in the Bible we can be sure that it also answers that question for us. This summer, Pastor James will be leading us through the Bible and some of it's toughest questions. We hope you will join us on Sunday mornings at 10:50 AM.
June 4 Did God Indeed Say?
Genesis 3:1
June 11 Am I My Brother's Keeper?
Genesis 4:9
June 18
Father's Day
1 Kings 2:1-3
June 25 How Many Times Shall I Forgive?
Matthew 18:21
July 9 What is Your Life?
James 4:14
July 16 Who is Wise Among You?
James 3:13
July 23 Pulpit Supply
July 30 How Long Will You Halt?
1 Kings 18:21
Aug. 6 Shall I Sin That Grace Abound?
Romans 6:1
Aug. 13 If God Is For Us?
Romans 8:31